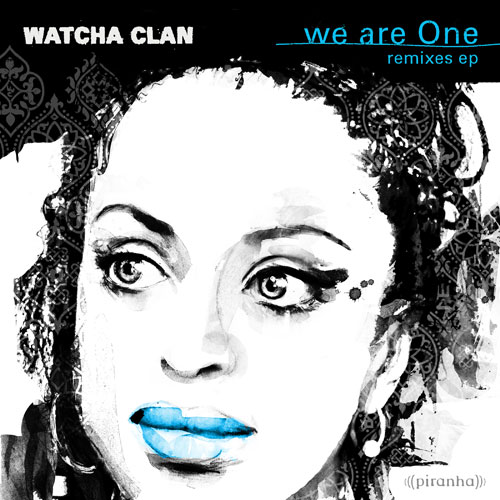 [soundcloud url="http://api.soundcloud.com/playlists/2523357″ params="show_artwork=false&show_comments=false" width="100%" height="315″ iframe="true" /]

The pulsating grooves of Watcha Clan never quit. Still reeling in the success of Radio Babel, this talented group from Marseilles have put together a remix project. The first of three digital EPs is available now. We Are One Remixes EP contains five remixes of "We Are One" submitted by Watcha Clan's fans and music colleagues from around the world. The result is five completely different interpretations of the song.
Radio Babel is primarily concerned with breaking down physical and social borders everywhere. "We Are One" specifically discusses Mexican-American border issues. The band's video for "We Are One" is a mini-documentary featuring interviews with migrant workers and farmers. This remix EP features remixes by 4Hero, Danochilango, Hugo Kant, MC Sufferah and Superpendejos. Each take is entirely different and shows how much room there is for artistic interpretations of this great song, something Marc Mac (4Hero) reflects in his remix.
"I loved doing this remix, the original has so much space and changes in mood, these are great elements to do something creative." – Marc Mac (4Hero)
Listen to the remixes above and watch the wild video for "We Are One (4Hero Remix)" below. Look out for Watcha Clan's We Are One Remixes EP wherever digital music is sold.