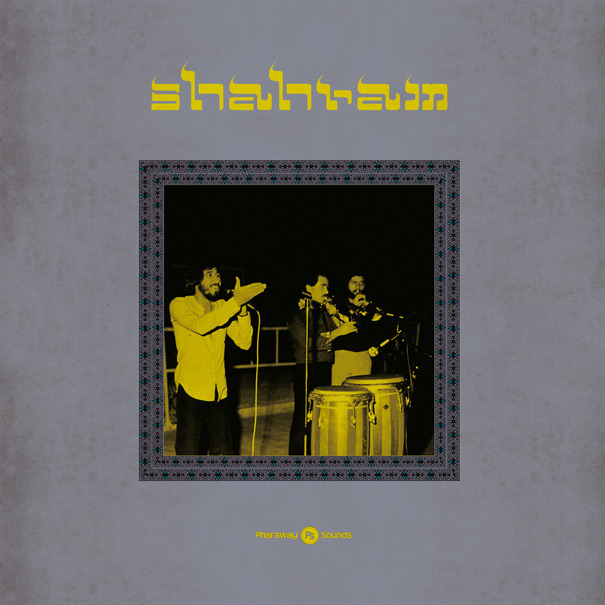 Many Americans will be unfamiliar with Shahram Shabpareh, but hopefully they won't be for long. Thanks to Pharaway Sounds / Guerssen Records, music lovers everywhere can rejoice in the original sounds of Shabpareh's solo work with the release of a fascinating collection simply titled Shahram.
Born in Tehran in 1948, Shabpareh became enthralled with music after hearing the Beatles and the Rolling Stones. It led him to form his first official band, the Rebels, at the age of 17. Their Stones-influenced garage sound brought the group some recognition in Iran and they apparently celebrated by driving their black convertible Cadillac through the streets of Tehran. The band changed names and members several times before Shabpareh went off to pursue a solo career.
By the 1970s Shabpareh had matured into a masterful singer, songwriter & producer. His unique and innovative approach to music saw him influenced by a variety of styles, which makes Shahram such an intriguing compilation. While there is a prevailing garage / psychedelic / hard rock tone to the music, there are doses of heavy funk, from the tight bass grooves to the wacky keyboard riffs, throughout this release. Shabpareh's ear for arranging is impeccable and some of the instrumental intricacies on this disc are outstanding.
Shabpareh was already living in California when the Iranian Revolution broke out in 1979. His love for popular music has kept him stateside as he is unwilling to compromise his artistic vision. He continues to make music today and released Ragheeb with Shahram Solati earlier this year. He remains popular in Iran even though he cannot perform there.
Listen to the inimitable "Dorooghgoo" below. The piano and bass harmony drive this phenomenal tune with powerful horn section support. Don't hesitate to pick up Shahram. This set of tunes will have you dancing in no time.