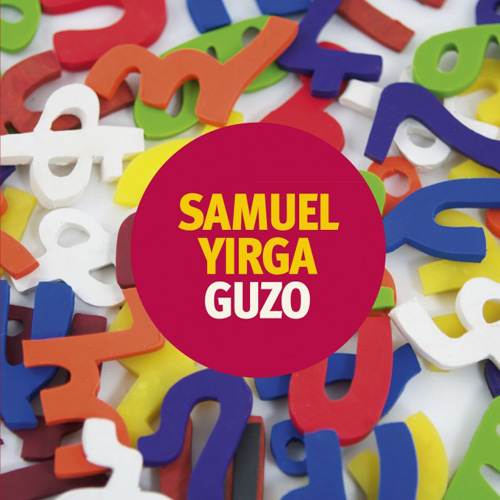 Samuel Yirga is one of Ethiopia's most exciting young talents. Although he only recently left the music conservatory in Addis Ababa, the young Ethiojazz prodigy is getting a lot of attention for his phenomenal arrangements and compositions. He has gained plenty of international notoriety for recording and touring with the Ethio-fusion group Dub Colossus. His latest album, Guzo, out on Real World Records, represents the melting pot of modern Ethiopia. Guzo, means "journey" in Amharic, the official working language of Ethiopia and this latest record sees Yirga experimenting with the music of his roots and blending it with outside influences like American jazz, Latin and classical music. Big brass band funk and soul bring in some heavy sounds, setting Guzo ablaze with infectious grooves. Dubulah (aka Nick Page), the British musician and producer behind Transglobal Underground, Syriana and Dub Colossus, believes Yirga is finding his own unique sound.
"His world is opening up. He's feeling his way around and this recording is a statement of where he's intending to go and what he has to offer. I think the result will surprise people." – Dubulah
Samuel Yirga brings in some terrific singers on Guzo. Featured vocalists include: Creole Choir of Cuba celebrating their Haitian roots; Mel Gara, a British singer with Iraqi origins; and Nicolette, a Nigerian-British singer known for her work with Massive Attack. The album was partly recorded in Addis Ababa with some of Ethiopia's finest traditional instrumentalists and partly recorded in the UK at Real World Studios. Yirga's ability to shift musical styles is uncanny, but the pulse of Ethiopia can be heard throughout his playing. As a music student, he was told that Ethiopian music was too simple, which annoyed Yirga who wanted to bridge the gap between traditional and contemporary music. He does just that on Guzo, an album which provides the best of both worlds in a remarkable release from a musician with so much promise. Watch a great video about the story of Guzo and look for this fine album at your local record store.