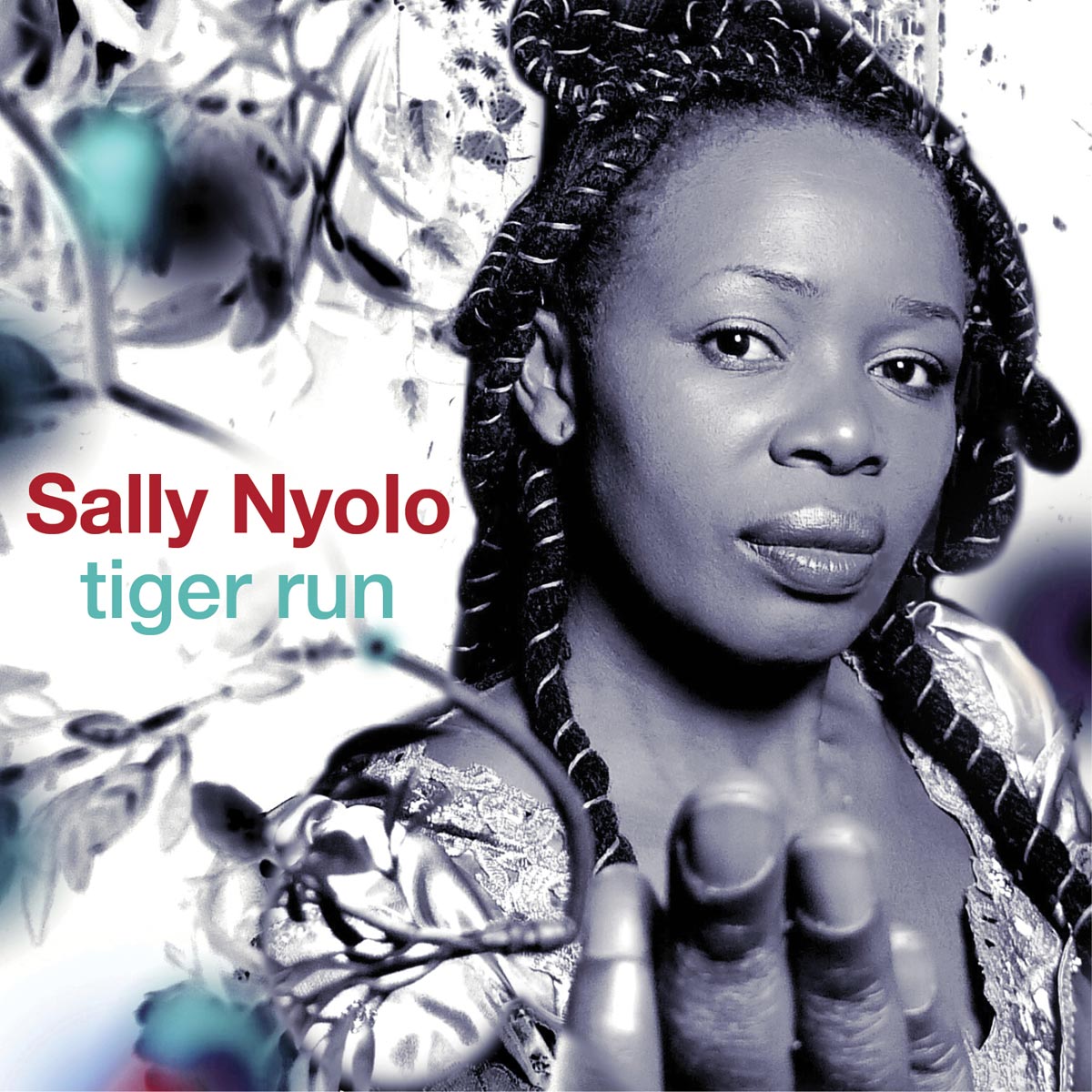 Sally Nyolo invokes the power and mysticism of the tiger on her latest release, Tiger Run. Her family name, "mó ngone metame mezeï," translates in English to "daughter of the tiger's whiskers." She takes that name to heart and delicately balances the essence of it's strength with a graceful agility.
Her eighth album is also influenced by the sound of the outside world. Nyolo makes a conscious effort to draw attention to the mutual relationship between music and nature as she sings with distinction in Eton, English and French. Those subtleties can sometimes be heard in the background as they mix with a variety of Cameroonian influences alongside French pop and jazz on this all-too-brief album. Considering only one track stretches past the five minute mark, it all seems to be over before it gets a chance to sink in. There are terrific moments along the way, but several compositions shine brightest and stand on their own.
"Bidjegui" starts things off with an energetic, quick tempo cut. The driving, layered 6/8 rhythm features Nyolo at her absolute best. Her band is in fine form and the contribution of Papus Diabaté, son of the late Zani Diabaté, on bass guitar cannot be understated. His impressive yet accessible licks tie the ensemble together and provide the listener with a constant source of inspiration throughout the recording.
"Me So Wa Yen" follows and completes the great one-two punch on the album. Both of the opening tracks are propulsive, with vibrant, overlaid guitar work and give the record serious promise. Nyolo sings from the soul and her ensemble sounds terrific. Just as the listener settles in, "Tiger Run," changes direction with a hushed, jazzy track that loses some of the momentum.
The pace picks up again on "Eeeh," an upbeat number that showcases drummer Paco Séry's rolling rhythms underneath Nyolo's layered vocals. "Elle Regarde Passer" is one of the best of the softer songs. The playful bassline provides the foundation for some of the most passionate singing on the album with Nathalie Leonoff lending her voice while a mournful cello calls out in the distance.
"Medjok" pushes along with some more fine bass playing from Diabaté and some steady mvet plucking from Nyolo. Along with Jennifer Barrett's nice backing vocals, Michael Graillet adds some joyful saxophone phrases to the piece. "Kilimanjaro" is the funkiest, most determined track on the CD. The two voices sing with intensity on a song that builds the whole way through. "Tiga" finishes the album with a short, ceremonious track with some beautiful flute that adds to the mysterious aspect of this set.
Ultimately, it would have been nice to hear a few more heavy grooves mixed in and a few stretched out tracks to allow for a fuller exploration. Although a bit uneven, Tiger Run is a nice record from an adventurous artist who brings some of her best work to this effort.
Originally published in RootsWorld Magazine.