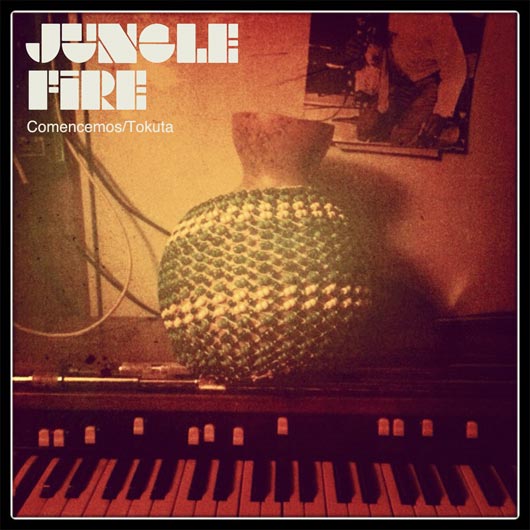 [soundcloud url="http://api.soundcloud.com/tracks/41607001″ params="show_comments=false&show_artwork=false" iframe="true" /]

Jungle Fire – "Tokuta"
Let's get into some nasty Afro-funk with Jungle Fire. This excellent ensemble from Los Angeles is resurrecting timeless Afro-funk and Latin soul sounds while adding their own distinct style to the mix. Their exciting shows set dance floors ablaze with their brand of grooves. They have played with Stevie Wonder, Joe Bataan, Breakestra, Ozomatli, Quantic, Alice Russell, La Santa Cecilia, Simple Citizens, Celia Cruz, Orgone, The Greyboy Allstars, and more.
"I've got to say that your music is absolutely amazing. It's the perfect cross between Afro Cuban and Afro Beat." – Snowboy UK
The group has recently recorded a couple of songs available on bandcamp. Their original composition, "Tokuta," is featured above and is quite an impressive debut. The ten-piece band also know their roots and cover a Phirpo y Sus Caribes' song entitled "Comencemos (Let's Start)," which is a cover of Fela Kuti's "Let's Start." Get over to bandcamp to get both songs. The band has more to come so keep your eyes peeled for more music from Jungle Fire.