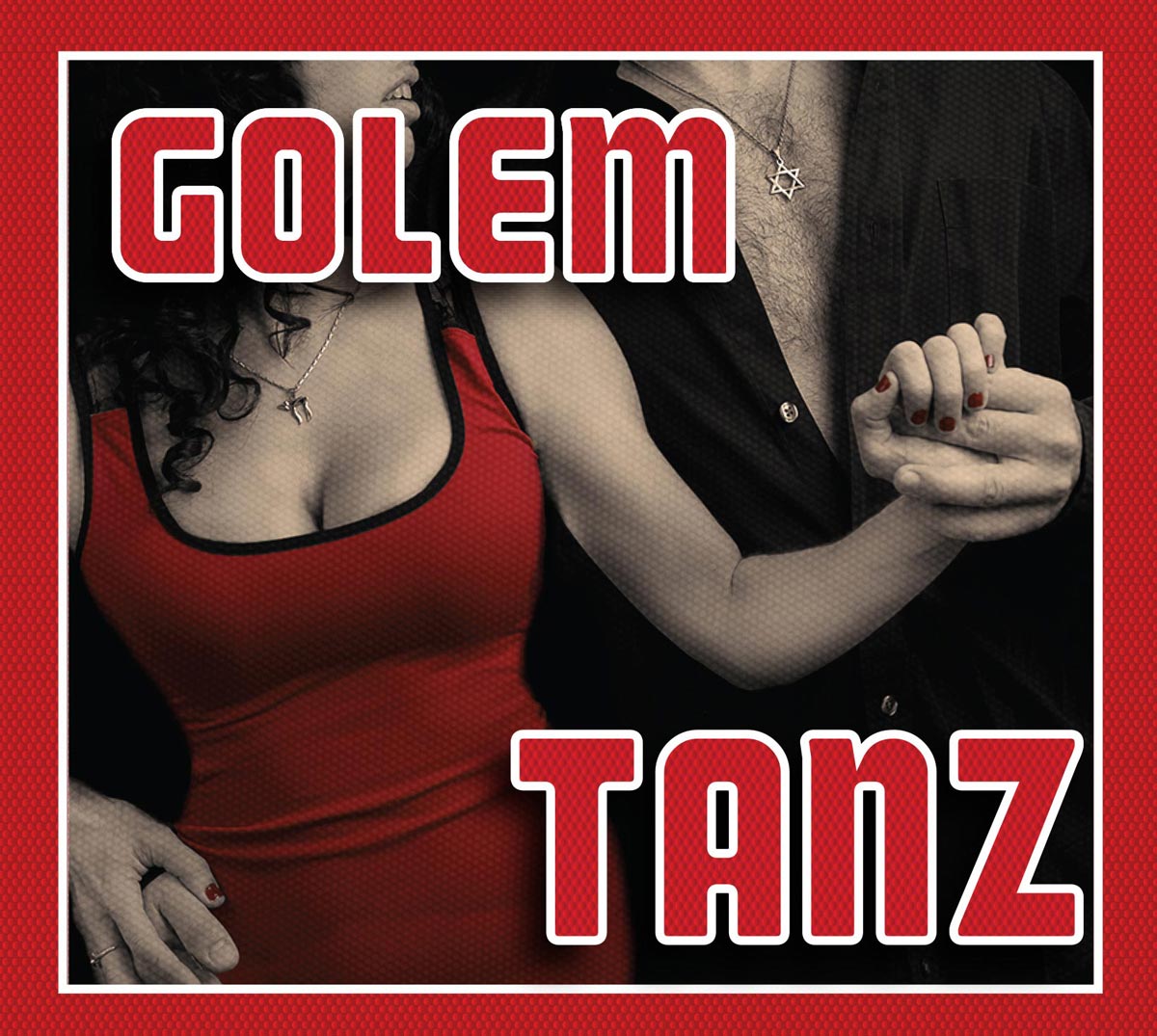 There is a monster roaming around in the shadows of New York City. The golem was first summoned by a rabbi in 17th century Prague. He collected clay and worked it into the shape of a man. The creature came alive but was impossible to control so the rabbi removed the spell and the clay fell to bits. Now the assembled figure has returned with great panache. Golem is a sextet that plays energetic klezmer music fueled by a gritty punk sound. Their style of Jewish music is brimming with abandon, sustained by a catchy, danceable undercurrent.
Accordion, violin and trombone lead the instruments on Golem's fourth album, Tanz, available on Corasón Digital. Annette Ezekiel Kogan and Aaron Diskin share vocal duties and inject each song with a shot of intensity. The group's raw sound is well captured by Tony Maimone who recorded the group like a rock band with everyone playing together in a room with amplification. The tone of the album is intense, which is impressive considering most of the tracks are filled with acoustic instruments. Brandon Seabrook adds some deadly electric guitar to a few numbers, slotting in nicely with his wild touch.
The band kicks things off without hesitation on "Tanz," which translates from Yiddish to "Dance" in English. The song is based on the life of Roman Blum, a Holocaust survivor who died with deep pockets but no heir. The dancing continues on "Freydele," an upbeat track inspired by a Yiddish children's poem accented by Seabrook's chattering guitar work.
"7:40" tells the story of Kogan's husband's cousin who suffered as a Jew in the USSR. His only way to attend medical school was to serve in the Soviet military which was renowned for its antisemitism. After being pushed too far, the young man gouged someone's eye out in response to an antisemitic slur. The unsettling nature of the track is emphasized by crashing drums and Diskin's growling vocals.
Golem moves from one idea to the next on Tanz, offering a dynamic sound rooted in rock without being burdened by it. "Mikveh Bath" digs into a bit of keyboard dub while "I'm a Snake" is a playful romp that sounds like something out of a sideshow. The energy of this release never dissipates and will leave listeners clamoring for more.