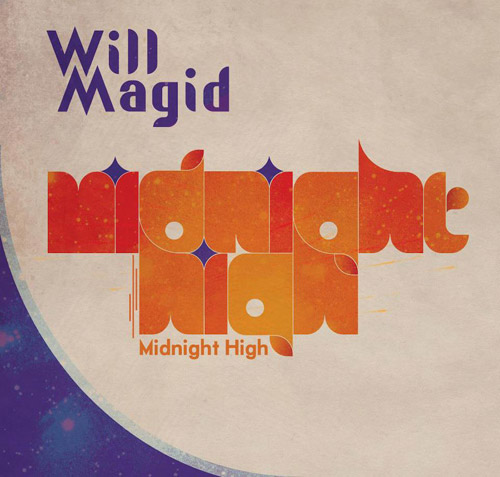 Will Magid – "Love Step"
Midnight High
Will Magid is a man of many talents. San Francisco Bay Area trumpeter Magid recently released his Midnight High CD. Will produced the sessions which are full of flavor. Jazz and electronic grooves weave together to lay down danceable tracks with influences from around the globe pumping through the speakers. "Cuban Swing" melds vintage Afro-Cuban sounds with a heavy beat, stirring up a contemporary dance number that nods to the past. "Love Step," featured above, is a Balkan brass dub funk treasure with nasty horns that will get anyone out of their seat. On the record, Magid's compositions travel from Havana to Ghana to France to Japan as he utilizes his knowledge of DJ culture to create a sound that is distinct and exciting. Besides his trumpet, Magid plays guitar, keyboard and sings on the album. He is joined by Iggy Mon (Trinidad), Pleasuremaker (Afrolicious), Ezekial McCarter on vocals, Ben Altieri on guitar, and Aaron Leibowitz on guitar and sax.
His performances with the Will Magid Trio pack houses. His first World Wide Dance Party featured special performances by members of Fela Kuti's band and was a sold out success. He has played and collaborated with Solomon Burke, Soji Odukogbe, Baba Ken Okulolo, Ocote Soul Sounds, Pangea Collective, CocoRosie, Bushwalla, Rumen Shopov, Afrolicious, J Boogie, and Inspector Gadje. When he's not playing or producing material, he sets dance floors on fire with his impressive DJ/trumpet sets. His sounds are taken from a wide catalog of music which results in a great CD that has a range of styles. Pick up Midnight High at your local record store today.