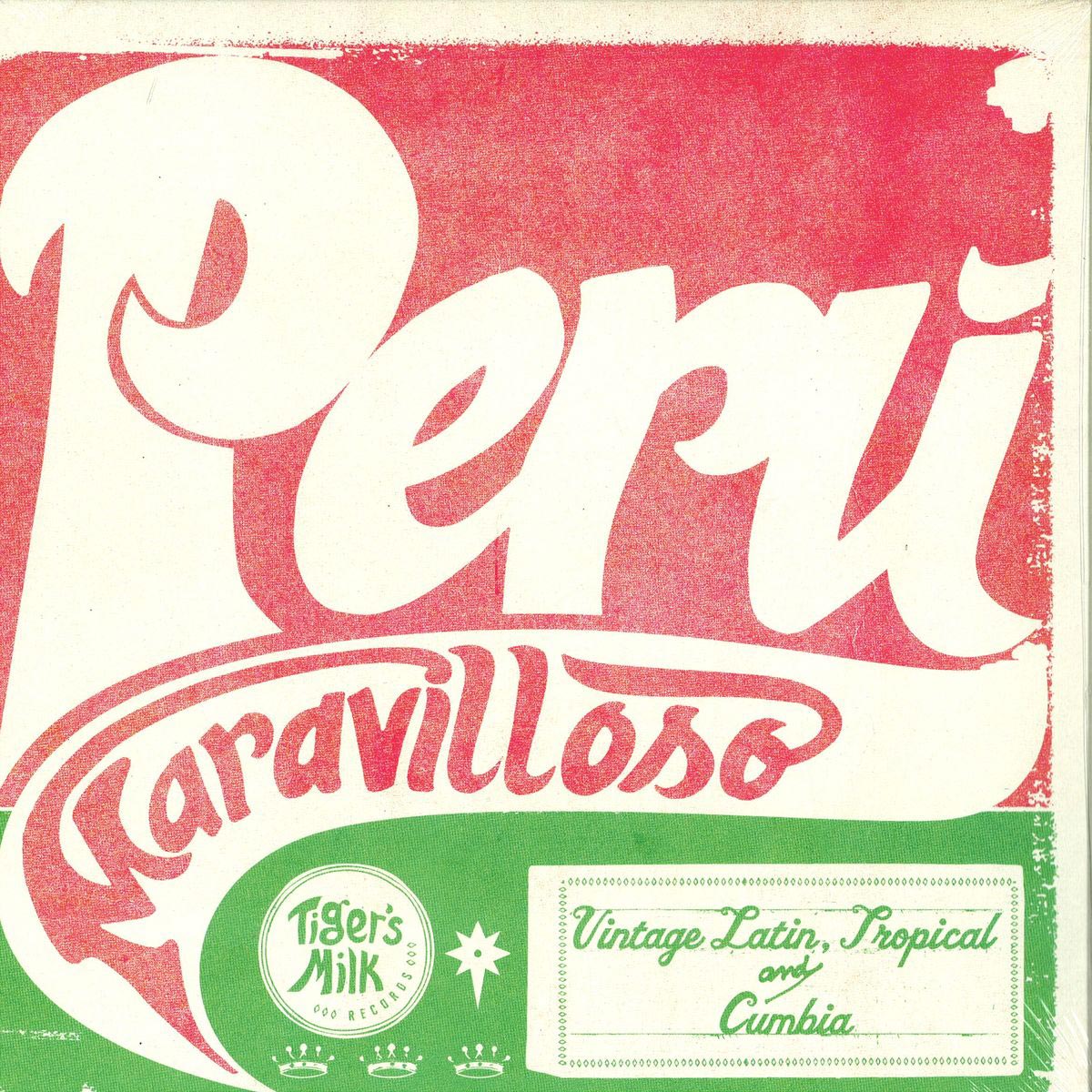 While the music of '60s and '70s Peru has always been treasured by record collectors, it has remained hard to find in the United States for many years. Thanks to crate diggers and revival acts like Chicha Libre, the psychedelic sounds of Latin America have been revealed across compilation after compilation. You may think you've heard them all, but Tiger Milk Records' first collection, Peru Maravilloso, is unlike the rest.
Formed by the group that runs Ceviche, a Peruvian restaurant in London, Tiger's Milk Records is set to work with artists, old and new, to explore the diversity of Peruvian music with the release of exciting compilations. Peru Maravilloso gets things going with a bang and offers a glimpse of what's to come from this new label.
Peru Maravilloso features vintage Latin, tropical and cumbia from 60's and 70's Peru. By taking in a variety of musical styles, this compilation avoids the problem some collections face where every track sounds too similar and songs blend together. This all-encompassing approach touches upon soul-jazz, Latin-jazz, rock and psychedelic sounds while drawing upon Andean, Peruvian criollo and traditional Latin music. At it's heart, this set features an irresistible slice of cumbia, guaracha and electric chicha. Here is some fuzzed out bliss surrounded by catchy rhythms and a desire to mix Peruvian, Spanish and African influences together.
There is something for everyone on this release. From the wild drive of Paco Zambrano y su Combo's take on "Meshkalina" to the rapid pulse of Manzanita y su Conjunto's "El Zambito Rumbero," Peru Maravilloso delivers on all fronts. Don't miss out on the double gatefold vinyl edition of this album which includes a bonus track by Los Zheros as well as an MP3 download card. Pick it up at your favorite record store or grab it on bandcamp.
TRACKLIST
01. Lucho Neves y su Orquesta – "Mambo de Machaguay"
02. Chango y su Conjunto – "Salsa 73"
03. Juaneco y su Combo – "La Cumbia Del Pacurro"
04. Los Zheros – "Para Chachita"
05. Pedro Miguel y sus Maracaibos – "Piraña"
06. Paco Zambrano y su Combo – "Meshkalina"
07. Los Gatos Blancos – "El Chacarero"
08. Zulu – "Sueño de Amor"
09. Los Orientales – "Bailando en la Campiña"
10. John Benny y Los Ribereños – "Trinan las Golondrinas"
11. Los Ecos – "Me Siento Felíz"
12. Lucia De La Cruz – "Toro Mata"
13. Manzanita y su Conjunto – "El Zambito Rumbero"
14. Félix Martinez y sus Chavales – "La Gallina"
15. Aniceto y sus Fabulosos – "Los Fabulosos en Onda"