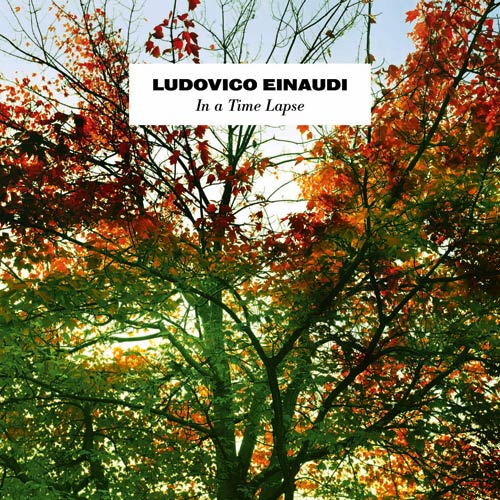 Ludovico Einaudi – "Experience"
In a Time Lapse
Ludovico Einaudi is an Italian composer who is well-known across the globe for his stunning alt-classical compositions. While he is appreciated in classical circles, his original works traverse the classical terrain and arrive at the other side with kalimba, reverb, loops and electronics in hand. Few contemporary composers can manage the gap between traditional and experimental forms like Einaudi can. Perhaps that's because he lets the music come out in it's natural form. He's not afraid to add some electronic bass to a string quartet if he sees fit. If an ambient song needs some embellishment, why not add some loops? Mixing acoustic and electronic instruments together is no simple task. It takes a precise ear and strong intuition to get it right. Einaudi merges both worlds expertly on his recent release, In a Time Lapse, on Ponderosa Music & Art.
When Einaudi was studying under experimental composer Luciano Berio at the Conservatorio Verdi in Milan, he began to develop ideas that sought to expand traditional chamber and orchestral music. Working with everyone from Mali's kora maestro Ballaké Sissoko to electronica duo To Rococo Rot, Einaudi seeks to broaden the sound of orchestral music by drawing on influences from around the globe. While preparing for In a Time Lapse, Einaudi started to think about all the aspects of time as he read the writings of Henry David Thoreau.
"In Walden, Thoreau describes the sounds he hears in the woods, in his cabin, in great detail. Those sounds, and the different impression of time he expresses, stuck with me, as I traveled and performed and began to compose new pieces." – Ludovico Einaudi
In a Time Lapse is a complete listening experience. The rhythm and timing of the compositions are cyclical to the album as a whole and each track is an integral part of the complete picture. Einaudi's piano playing is featured throughout as he is accompanied by warm strings or some electronic elements or both. Along the way, he taps into the pulse of life in tracks like "Experience," which delves into the Southern Italian tarantella tradition. Tracks build with intensity as melodies and harmonies repeat to great effect. This music evokes visionary scenes as the instrumental compositions each tell their own tale.
Listen to "Experience" above and catch Ludovico Einaudi and his ensemble as they commence their North American tour. They will be at The Town Hall on May 18th. Check out Ludovico Einaudi on facebook for more tour dates.