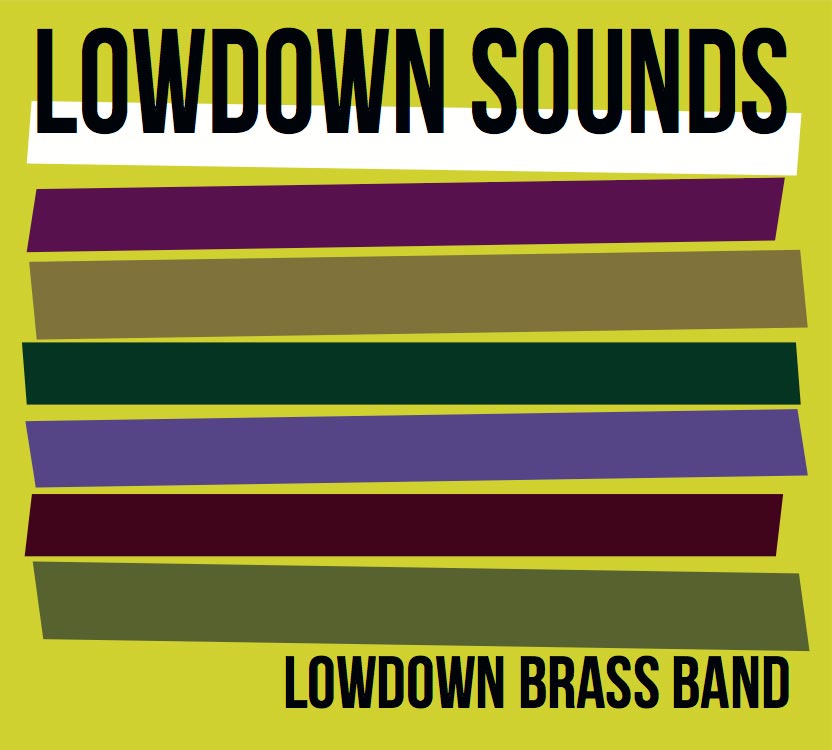 Substantial and exuberant, Chicago's Lowdown Brass Band offers a fresh take on New Orleans second line tradition by injecting it with a heavy dose of street funk, soul, salsa, hip hop and other styles. Vibrant horns are held up by the rumble of the mighty sousaphone and the steady, rolling snare drum. While primarily instrumental, the band adds group vocals to several tracks on Lowdown Sounds, their solid debut album.
"You Know Me" opens the record and announces Lowdown Brass Band to the audience in spectacular fashion. The hard-hitting groove, written by sousaphone player Lance Loiselle, has a great hook and doesn't let up, grabbing the listener's attention immediately. It's followed by "I Got That Feelin'," another gem featuring busy second line horns with a killer bridge. The vibe is so infectious, even an octogenarian will find their feet dancing across the floor.
The group switches gears on "Quieres Bailar," a stunning salsa number with additional percussion that reveals a different side to Lowdown Brass Band. Their chameleon-like ability to adapt at the drop of a hat is impressive and broadens their sound indefinitely.
The most surprising moment of the record is the cover of Roy Ayers' "Everybody Loves the Sunshine," featuring Ayers himself on vocals and vibraphone. This great tune packs extra punch with the smooth, harmonized horn section and Ayer's distinctive voice shining through like a ray of late afternoon sunlight.
Billa Camp adds solid, quick-fire rhymes to "Mystery," drawing on MC and skate culture. The band slows things down on the laid back, appropriately titled "Easy Greazy." They conclude with "Death Blow," an intense and humorous composition that wraps up the record nicely.
Lowdown Brass Band push and pull throughout Lowdown Sounds. The excitement is palpable and infectious. Their CD is excellent and can only be topped by seeing the band in the flesh.