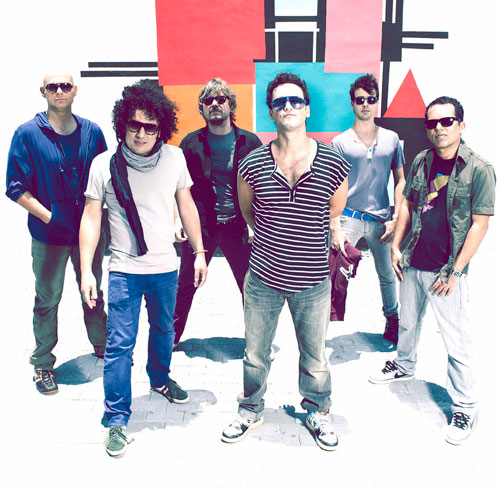 Los Amigos Invisibles are Venezuela's gozadera sensation. Their funk, disco and retro lounge sounds have taken them to more than 60 countries. In 1995, David Byrne discovered one of their albums by chance in a Manhattan record shop. He called up the band in Venezuela and signed them to his Luaka Bop label, opening the doors to an international audience where the band became a touring machine. After moving from Luaka Bop to their own record label, the band signed for Nacional Records. In 2009, Los Amigos Invisibles released Commercial which earned them a Grammy award for Best Latin Alternative Album. They are currently wrapping up their seventh studio album and are the subject of an upcoming documentary.
On Thursday, July 19th the band who only has one member still in New York will be returning in full for a special intimate show at Le Poisson Rouge with Carol C (Si*Sé) and DJ Rockass at 8pm. The band includes Mauricio Arcas (percussion),
 Julio Briceño (vocals
), Armando Figueredo (keyboards
), José Luis Pardo (guitar), 
Juan Manuel Roura (drums), and José Rafael Torres (bass). Watch Los Amigos Invisibles perform "Ultrafunk" at the Niceto Club in Buenos Aires below to see the energy they bring to the stage.