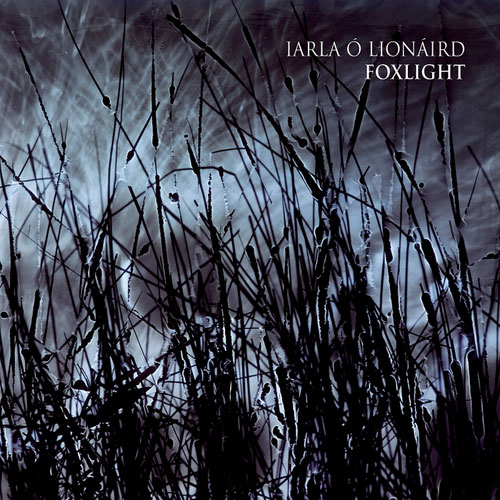 [soundcloud url="http://api.soundcloud.com/tracks/43413338″ params="show_artwork=false&show_comments=false" iframe="true" /]

Iarla Ó Lionáird – "Glistening Fields"
Foxlight
Iarla Ó Lionáird grew up with music all around him. He was born in Cúil Aodha in West Cork, Ireland. His mother and grandmother were accomplished singers in the traditional, unaccompanied sean nós style of Gaelic singing. His grand-aunt Elizabeth Cronin was recorded in the 1940s by Alan Lomax, the great American archivist of roots music. Singing is a rite of passage in the small, Irish-speaking town of Cúil Aodha, and your voice is shaped by the house you grow up in.
"You could close your eyes and know a person's family by his way of singing. There was an intactness to the societal function of song. When they died you sang for them, when they were born you sang for them and when they married you sang for them. Singing marked the passages of life. You could have been in Africa." – Iarla Ó Lionáird
Eventually Ó Lionáird moved to Dublin to study literature and become a teacher. He brought his sean nós approach to Dublin but found it wasn't being respected the same way it was back home. He received offers to record, but turned them down. "They wanted to treat it as folk music," says Ó Lionáird. "But sean nós is darker, more passionate and ancient than that. It has never been about strutting your stuff. You stand there and hold it. It's all about empathy."
After a brief singing hiatus, Iarla Ó Lionáird was asked to perform at a concert with the accordionist Tony McMahon, which reignited his singing spark. Around this time he heard Peter Gabriel's Passion: Music for the Last Temptation of Christ. This prompted him to write a letter to Gabriel's record label Real World asking for an opportunity to record. His wish became a reality and he went to Real World's studio in England's west country. There he met Simon Emmerson, who put together Afro Celt Sound System, which Ó Lionáird joined as lead vocalist.
Foxlight is Ó Lionáird's third solo album on Real World Records. This captivating CD features Ó Lionáird's distinctive, expressive voice over beautiful arrangements. Leo Abrahams assists with instrumentation and production, who has gained a reputation for his work with Brian Eno, Paul Simon and Ed Harcourt. On Foxlight, Abrahams provides electric guitar, piano, effects and programming, adding a unique ambiance to the album. Elsewhere Leafcutter John adds his own multi-textured electronics, while Emma Smith and Vince Sipprell of Geese lay down passionate strings. Vocalist Sara Marielle Gaup of Norweigian act Adjagas and fiddler Caoimhin O'Raghallaigh add nice touches to the record. For a taste, listen to "Glistening Fields" and check out Iarla Ó Lionáird performing "Hand in Hand." Check the live dates to see when he will be appearing in your area.