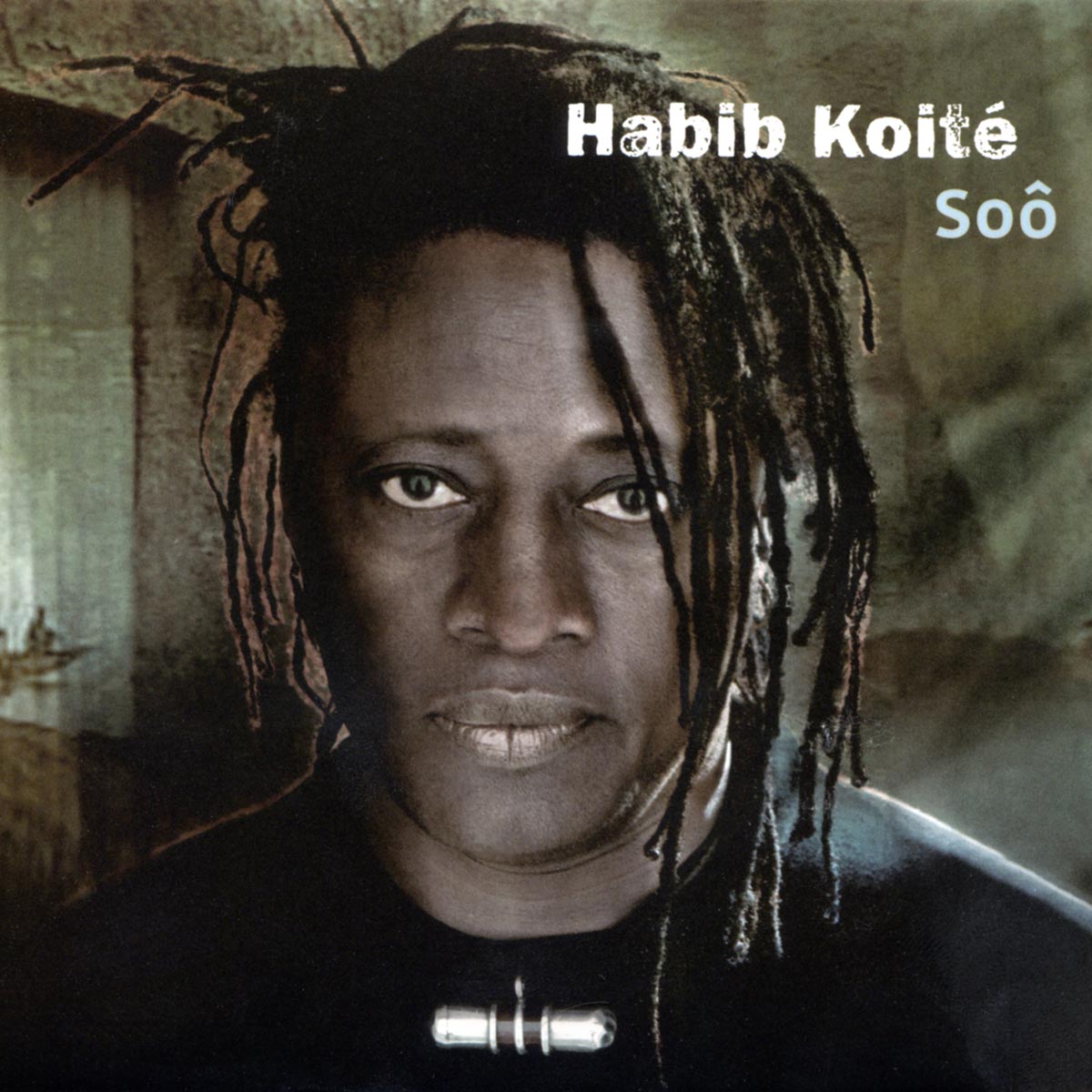 Malian guitarist and songwriter Habib Koité explores the happiness of roots on his latest release, Soô. Affectionately known as the modern or white griot, Koité is a descendant of the Khassonké griots who have provided wisdom and entertainment for generations. While many griots are strict traditionalists, Koité honors and expands on his heritage, singing in multiple languages and encompassing many Malian melodies and rhythms into his style.
Koité typically plays a style he calls danssa doso, a Bambara term that links the popular danssa rhythm from his native city of Kayes with the word for hunter's music, doso. He tunes his guitar to a pentatonic scale to emulate the open strings on a kamale ngoni, the instrument his paternal grandfather played. Soô (which translates as 'home' in English) focuses on life at home in Mali, surrounded by friends and family.
After recording and touring Brothers In Bamako, his previous collaborative effort with American blues guitarist Eric Bibb, Koité returned to Mali to record in his own house. Instead of working with his usual band, he decided to bring in younger musicians – with the exception of his regular bassist Abdoul Wahab Berthe. Koité brought Eric Bibb's six-string banjo back from the United States with him and gave it to guitarist Issa Kone, who had never held a banjo before, to play. Kone's banjo playing is a nice, unexpected addition to the album.
The tone is set from the first track. "Dêmê," sung in Bambara, is about the benefit of mutual assistance in the community. Koité sings in a laid back manner over a hearty mix of acoustic guitar, banjo, electric bass, keyboards, djembe and calabash. The strong backing vocals (Ami Dante, Gabriel Lakpa and Nbouye Koite) are one of the most satisfying aspects to the record. Koité's lead vocals are pleasant but not forceful, his guitar playing articulate and never overly elaborate.
"Diarabi Niani," sung in Malinké, is a standout track on Soô. The quickened pace adds a nice contrast to the slower songs on the album. Finger-picked guitar, banjo and organ drive the song with a dynamic mix of percussion and rich group vocals. The lack of a drum kit allows the percussion to shine, filling the space with ease. The upbeat song discusses the pain of love and the fear of heartbreak.
"Téréré" features Toumani Diabaté on kora and Bassekou Kouyaté on ngoni. The song, which pays tribute to Mandingo musicians, is sung in Khassonke with passion. Here guitar, banjo, accordion and percussion assist Diabaté and Kouyaté in a track that highlights everyone's talent without becoming a showcase. "L.A." is a livelier version of the same track that appeared on Brothers In Bamako, a light-hearted song in Bambara which speaks of the joys of friends and tequila.
"Khafole," sung in Khassonke, warns of the dangers of youth circumcision. After a mother loses her child, she claims the griots said the child was too young, but the blacksmith didn't listen. The ominous opening guitar leads to a sweet chorus sung in tribute to a life lost. "Balon Tan" is a song about the pleasure of soccer sung in Bambara. The upbeat track discusses how soccer is an important social link in local neighborhoods because it brings people together. Percussion is at the forefront again as balafon joins the ranks. Group harmony interjects as Koité trades vocals with rapper Master Soumi on this exciting song.
Habib Koité is proud of Mali and he wears that passion on his sleeve. The liner notes, provided in French, English, Spanish and German offer insight into Koité's world. Written by Etienne Bours, the notes state, "Habib perfectly incarnates what Mali is today: a vast multicultural land that yearns for peace and understanding." The lyrics, written in French and English, support this claim. This is a beautiful, often subtle record that is highly recommended.
Originally published in RootsWorld Magazine.