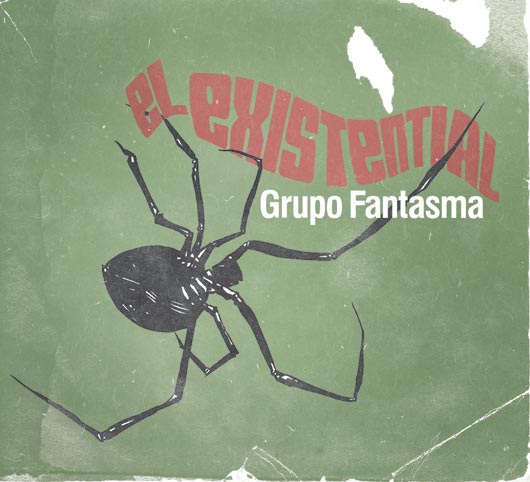 This is the week of South by Southwest (SXSW) 2012 in Austin, TX. To celebrate, let's take a look at one of the groups being showcased at this amazing event. For a list of all the Latin and world music showcases going on at SXSW this year, take a look at Michael Crockett's schedule at World Beat Online. One outfit in particular who will be promoting world music is WOMEX, who hosts their own world music expo to educate the public on global artists.
Today we look at Grupo Fantasma, part of the Womex showcase and Austin residents. This Grammy winning salsa / cumbia band has been turning heads for a while and since we featured Grupo Fantasma's Adrián Quesada's production work on the Funk Ark's High Noon album yesterday, his group is due a mention. While El Existential came out nearly two years ago, some of you may have missed this excellent album from Grupo Fantasma.
El Existential is the band's fourth album and is self-produced on Nat Geo Music. The group installed a custom built facility in a three bedroom rental house in their hometown of Austin to record in. They wanted a non-corporate space to make music in to promote collaboration and experimentation in their studio. Special guests on the album include the legendary pianist Larry Harlow (who also appeared on their 2008 release, Sonidos Gold) and guitar wizard Curt Kirkwood of the Meat Puppets. Thematically, there are several references to web-spinning spiders which in Afro-Diasporic folkore is a trickster, a story-weaving teacher and above all a symbol of resourceful survival. The music includes cumbia, salsa, son montuno, Afro-funk, psychedelia, bolero, jazz, folkloric, cinematic soundtrack and more. You cannot possibly write down every style heard here. Every song has an analog warmth to it, which is refreshing when a lot of acts aim for a polished, lifeless sound. Their sound is raw, uplifting and full of energy. If you love brass, guitar and percussion, you can't go wrong with this terrific release from Grupo Fantasma.