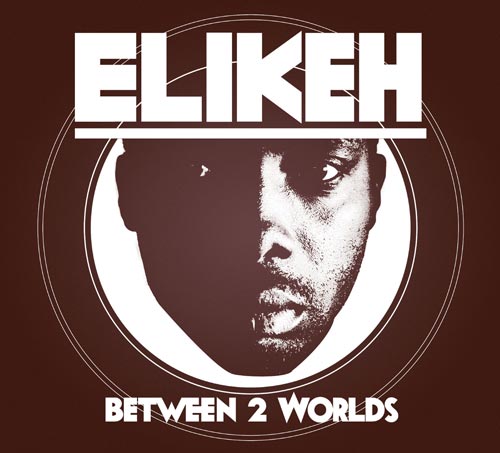 Elikeh are a cross-cultural Afropop band based in Washington, DC. The leader and songwriter of the group is Massama Dogo who left Togo in 2000 before he wound up in the U.S. capital as an immigrant. When he settled in Washington, Dogo had no idea he had landed in an African music hotbed. With African expatriates and global music enthusiasts abound, Dogo quickly began to work with several bands before he formed Elikeh. The band plays a blend of traditional Togolese polyrhythms mixed with rock, funk and jazz to create danceable tracks with important social commentary.
"I always describe Elikeh's music as like taking Fela Kuti and mixing him with Bob Marley. Put in a pot and stir for three minutes and add some Osibisa and Togolese traditional music to it and let it all boil for two more minutes. Then you add a sprinkle of rock and you have Elikeh." – Massama Dogo
Similar to Fela Kuti and Bob Marley, Massama Dogo isn't afraid to speak his mind about poor living situations and abusive governments. He calls out political leaders for being greedy and failing to provide for the people they serve. His message is loud and clear in songs like "Foot Soldier" and "No Vision" off Elikeh's upcoming album on Azalea City Recordings, Between 2 Worlds, which comes out August 23rd.
Between 2 Worlds features Mali's Vieux Farka Toure playing guitar on the excellent "Alonye" while jam guitar master John Kadlecik lends his vocal and instrumental skills on "Nye'n mind na wo." Dogo's own steady guitar playing and clear vocals pack a punch while the rest of the band jumps from one tight groove to another. Joining Dogo are Clayton Englar (sax & flute, vocals), Scott Aronson (bass), Frank Martins from Nigeria (guitar), Aaron Pratts (trumpet), Megan Nortrup (saxophone), Jeremy Calligan (piano, organ), Gabin Assouramou from Benin (drums), and Josh Kay (conga & percussion).
While Between 2 Worlds is a contemporary record, it has a vintage sound thanks in part to the talented cast of musicians and the terrific arrangement of the songs. One of the highlights on the album is Elikeh's cover of the Geraldo Pino song "Let Them Talk." While Fela Kuti is considered to be the creator of Afrobeat, he was heavily influenced by Sierra Leone's Geraldo Pino who, according to Carlos Moore's biography Fela: This Bitch of a Life, made Fela fall on his ass when he arrived in Nigeria playing soul music around 1966. Elikeh's cover is spot on with bright horns and a message that is timeless. Watch them perform the song live below and if you are in the DC area, you can catch them at their record release party on Friday, August 24th at The Black Cat. Don't miss this exciting record from Elikeh. You can't get enough of these grooves.