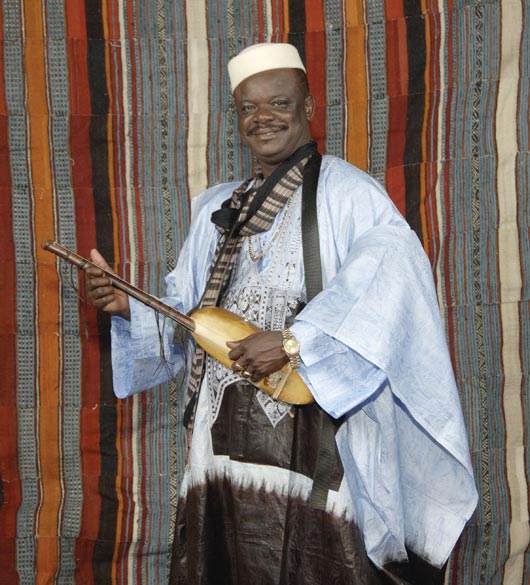 [soundcloud url="http://api.soundcloud.com/tracks/22228906″ params="show_comments=false&show_artwork=false"]

Cheick Hamala Diabaté – "Tagamba"
Cheick Hamala Diabaté is a master of the ngoni, a West African traditional plucked lute covered with animal skin. The American banjo is an ancestor of the ngoni and it is no surprise Cheick has worked with banjo man Béla Fleck among many of his cross-cultural collaborations. As a griot, the storytellers of West Africa, Cheick Hamala shares the oral history, music and song of his culture as it was passed on to him.
"The music we griots play is not just about making nice sounds for dancing, it's about giving a lesson to people about their lives. You tell them about what their grandfathers did, and what they should do now. People trust the griot more than anyone else."
He now lives in Adelphi, Maryland with his daughter and nephew, educating and performing with the DC afrobeat outfit, Chopteeth and bluesman Corey Harris. He has performed at the Kennedy Center, the United States Senate, and the Smithsonian Institution to name a few places. Cheick recently released a 7″ single on Electric Cowbell Records. "Tagamba" is the A-side on the single and it will get you dancing.