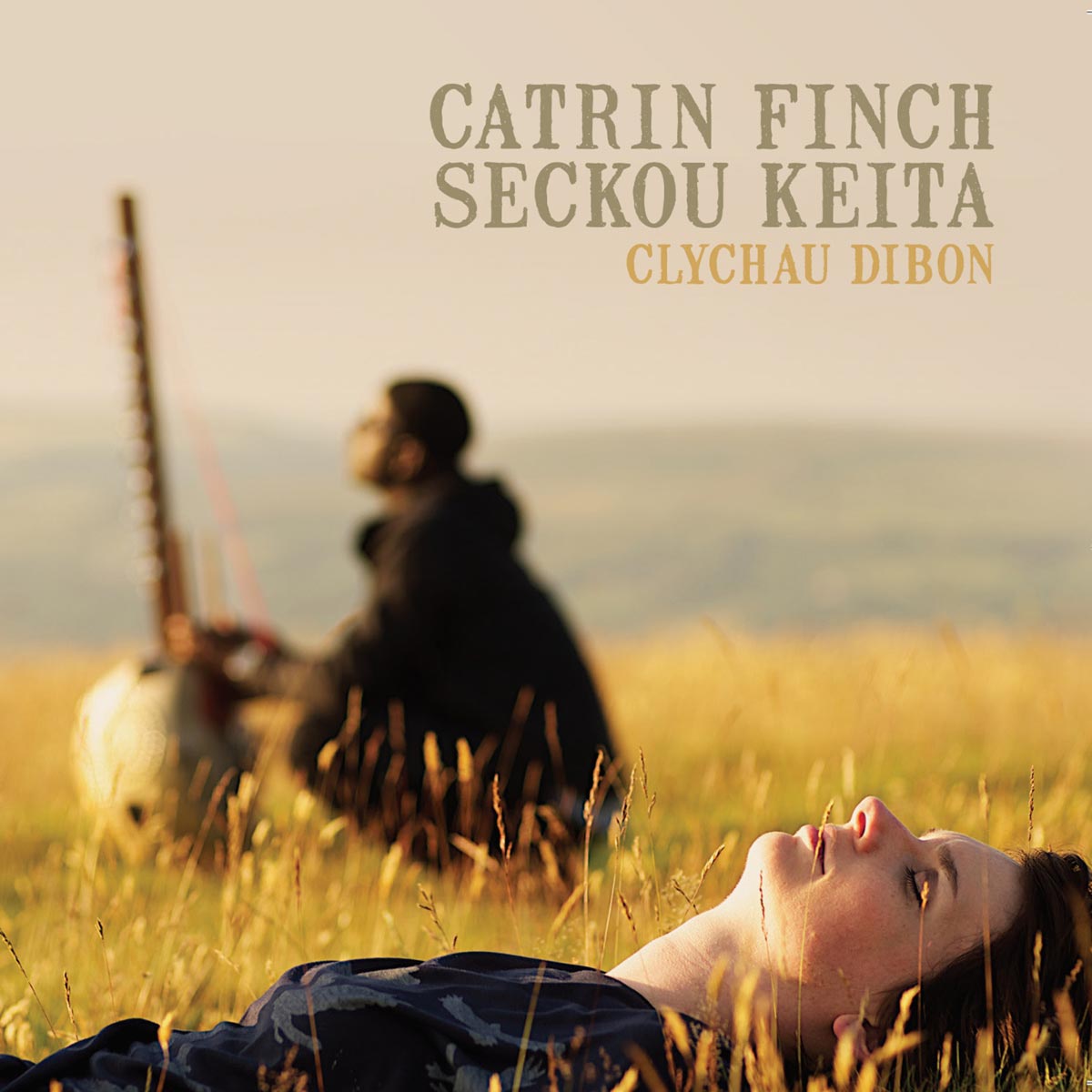 Catrin Finch and Seckou Keita connect two ancient musical traditions separated by a vast ocean on Clychau Dibon. Finch is an accomplished concert harpist who grew up on in a small village near Aberaeron on the shores of Cardigan Bay in Wales. She became fascinated with the harp at the age of six after she saw Spanish harpist Marisa Robles perform. While she comes from a classical background, Finch has previously worked with Colombian country cowboys Cimarrón and Malian kora maestro Toumani Diabaté.
Keita grew up in southern Senegal in the town of Ziguinchor on the Casamance River. His mother's family, the Cissokhos, are griots and his father is a descendant of Manding king Sundiata Keita. Seckou Keita is a skilled kora player and drummer who has played concerts around the world as a solo artist and a collaborator. The kora and harp make natural partners and sound like not-so-distant cousins on this album.
While these two musicians come from different backgrounds, the music of Wales and West Africa have long been passed down over generations through oral history. Throughout Clychau Dibon, fragments of Welsh and Manding melodies intersect to form dynamic interpretations of traditional tunes, in addition to original compositions written by Keita.
While the kora and harp sound strikingly similar, their playing styles are quite different. Thanks to John Hollis' production, the subtleties of Finch and Keita's techniques are easy to hear and distinguish. Both instruments are soothing to the ear, but don't think this is background music. To hear all of the intricacies, take some time to sit down and absorb this beautiful music. The strings roll in and out like waves, cascading plucked majesty through the speakers.
Finch and Keita seem to accomplish everything they set out to capture on this recording. The interplay between both musicians is fascinating and remarkable. When one performer takes a lead, the other offers support with vibrant arpeggios and harmonies. Through slow, delicate passages or quick, jaunty embellishments, Keita's bass string rhythm brings balance to each song, setting the pace through slight alterations of tempo. The cultures of Wales and Senegal may differ, but these artists share their musical histories with honesty and enthusiasm.
Originally published in RootsWorld Magazine.